Gota de Mundo:
in every drop,
a world wine.

Rosé A.O.P. CÔTES DE PROVENCE
Origin: from the prestigious vineyards of the Sainte-Victoire area. The vineyards are found on semi-slopes, oriented to the south in the middle of the pines. The soil is clayey-calcareous, with a slight presence of stones.
Grape varieties: Garnacha, Syrah and Cinsault. Low fermentation temperature and without malolactic fermentation.
Appearance and taste: light pink ink and bright with an aromatic profile characterized by mineral notes, a citrus texture that evolves towards notes floral. The flavor is fresh, with a final clean and balanced.
Vintage: 2022
Technical information: manual harvest. Direct pressing, classical clarification and cold fermentation.
For more information or to place an order
contact us
Rosé A.O.P. CÔTES DE PROVENCE
Grenache, Syrah and Cinsault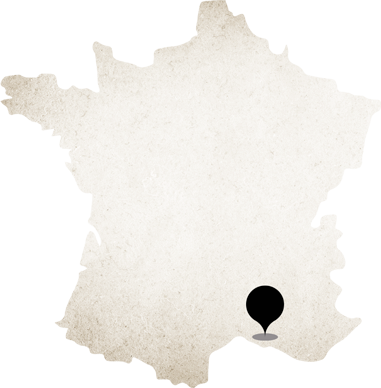 A delicate wine, with a medium body, excellent as an aperitif. In the table it goes well with appetizers and salads, but harmonizes perfectly with dishes main fish and cheeses with little maturation.
Serve a 10°-12°
see all the labels